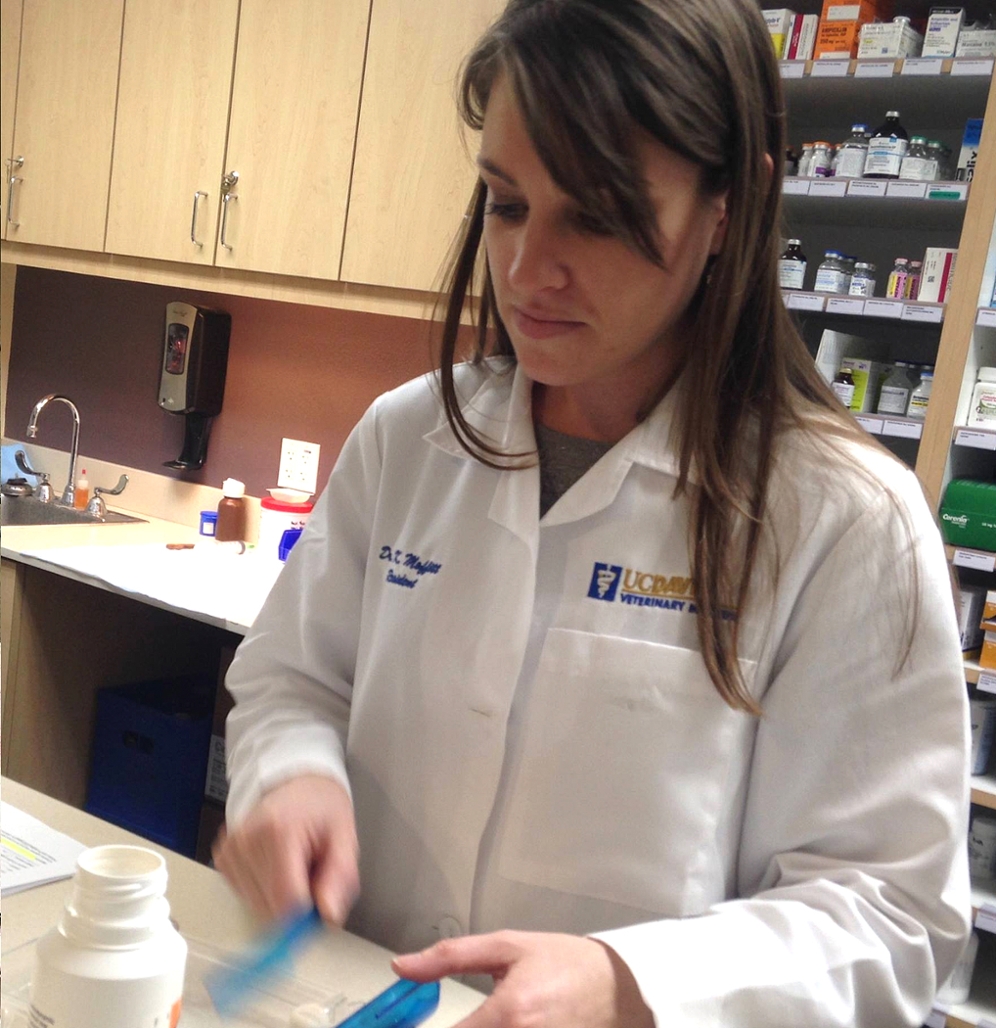 Clinical Pharmacy Service
A vital part of top-quality, evidence-based veterinary care is providing medications that are the safest and most effective possible. The wealth and complexity of medications used by veterinary practices is constantly increasing. In recent years, veterinary medicine has advanced the level of care provided to patients by using cutting-edge technology and state-of-the-art medications not previously used in veterinary patients. In doing so, veterinarians are now providing unparalleled service to those patients who need it most, as well as managing complex medical cases like never before.
Today, patients have a better chance than ever to make recoveries and lead long, quality lives. The UCVMC-SD clinical pharmacy service is committed to providing quality medication services, teaching future pharmacists and veterinarians, and conducting pertinent clinical research.
The clinical pharmacy service is proud to be part of a team of veterinary professionals that is dedicated to providing the best veterinary care possible.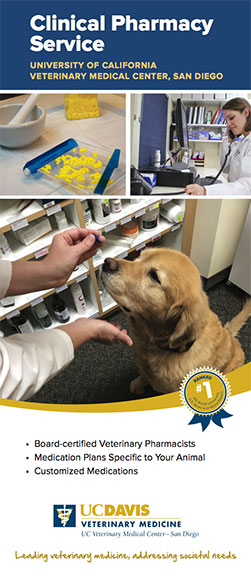 Download our Pharmacy Brochure (pdf)