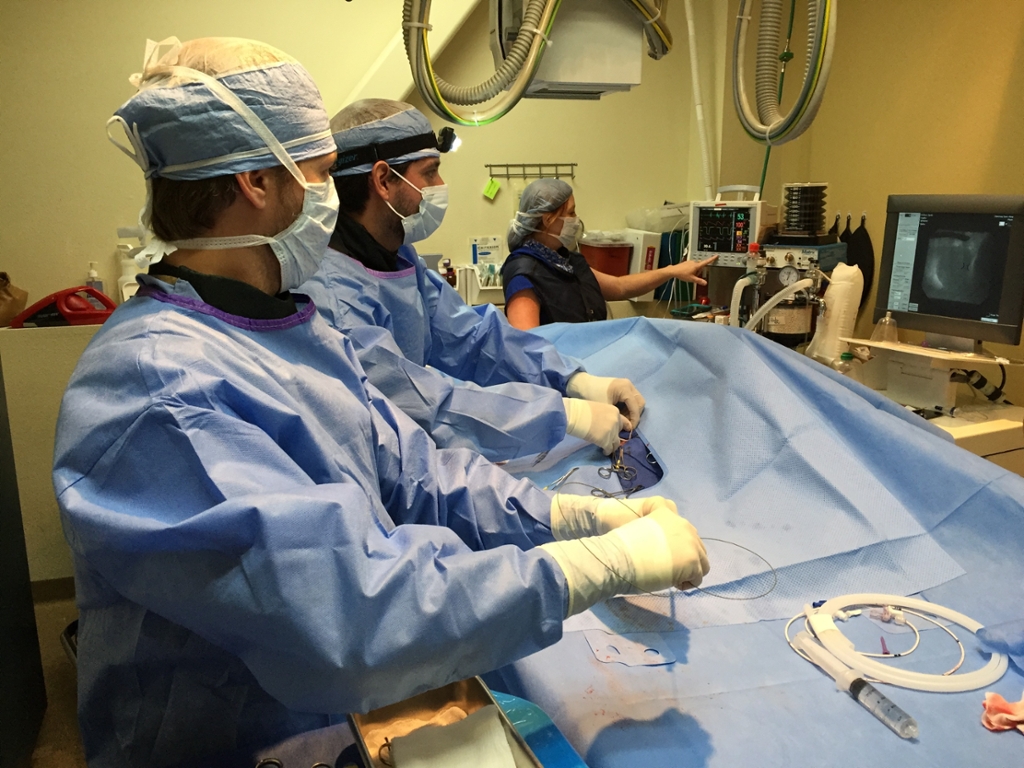 Cardiology Services
Our goal is to diagnose, treat and prevent cardiac diseases, by providing an advanced standard of veterinary care for the needs of our patients, clients, and the veterinary community. We currently offer cardiology services in two San Diego area locations – our main facility at 10435 Sorrento Valley Road in San Diego and our newest location at 2055 Montiel Road in San Marcos. Please see our Contact Page for more information.
What is a veterinary cardiologist?
Veterinary cardiologists are a small group of specialized veterinarians with interest and expertise entirely dedicated to the heart and vascular diseases, their prevention, diagnosis and treatment.
The American College of Veterinary Internal Medicine (ACVIM) grants board certification in the specialty of veterinary cardiology and gives the title of Diplomate of the ACVIM (Cardiology). This certification entails a minimum of an additional three years of extensive post-doctoral training in diagnostic techniques, as well as medical and interventional therapies specific to cardiac diseases. It also requires successful completion of a rigorous series of examinations administered by the ACVIM.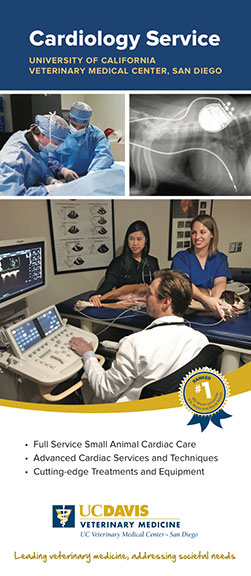 Download our Cardiology Brochure (pdf)